'BIG THUNDERNUTS'
is a Family
As much as we love our jobs and giving macadamia
solutions to the world, we boast in giving hope to our staff,
we boast in being there for each other in times of need,
because that is what family does.
To reduce waste in Macadamia supply chain in Kenya
To be the leader in the region in providing waste solutions to existing macadamia processors & become the top macadamia oil processors & exporter from farmgate undersized nuts
Integrity – Honesty & Openness
Boldness – Self Mastery
Prestige – Pride & Ownership of work
Customer Focus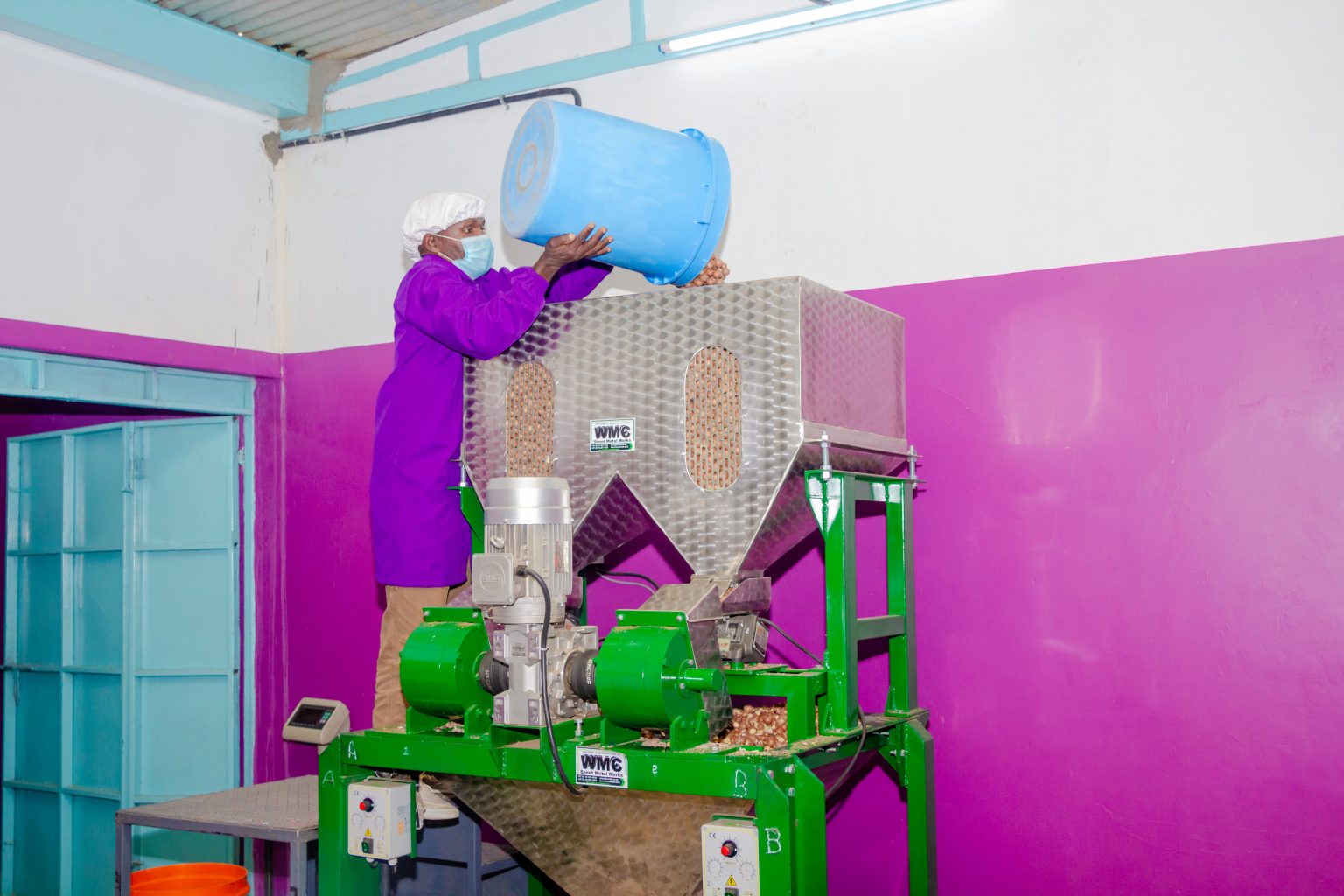 Founded in 2018, The Big Thunder Nuts has been an agri-circularity /by products company, specializing in purchase of by products from existing macadamia processors in Kenya.
Macadamia Shells are upcycled as Climate Smart biomass (alternative for fossil fuels), while off grade Macadamia is upcycled to macadamia oil, an ingredient in the cosmetic industry around the world.
In 2020, we jointly with 2 local macadamia processors won a World Bank/GoK tender to supply GoK with 1Million Macadamia seedlings by 2022 to distribute to Farmers. The initiative by World Bank/Government of Kenya had a triple role of ensuring food security, improve livelihoods with better market structure & agricultural revival anchored on diversified farmer incomes.
At the onset of 2022, we set up the smallest macadamia processing facility in the region targeting farm gate level undersize macadamia nuts further processed into Edible Oil & as an ingredient in the cosmetic supply chain.
In addition to Biomass & off grade nuts, we have the following initiatives to ensure that no by products from Processors goes to waste.
Molded nuts from processors are being analyzed for conformity in animal food sector of which we expect to commence approvals for a patent & certification before commencing route to market.
Jointly with the University of Nairobi, we are jointly testing & analyzing macadamia cracking dust from automated processing as a chicken feed ingredient. Results are expected in 2024 & subsequently product formulation, certification & route to market.
At big thunder nuts our passion for reduced waste in Macadamia nuts supply chain is our driving force in ensuring we get quality that is ready for the export market.
Seedlings given to farmers